The Secrets to Small Firm Success
April 3 - May 15, 2023
Hosted by ACEC Small Firm Coalition
Open to all
How to Lead Your Firm Forward in this New Era
Learn the steps, strategies, skills, and mindset needed to understand and leverage the fact that 'bigger isn't always better', better is better.
Like most large-scale systemic events, March 2020 gave 'official birth' to a new era of work and life – one with new rules, new ways of thinking, and lots of big change. The changes we continue to see and experience in the workplace, marketplace, and recruiting space are both fundamental and generational. Our biggest opportunities for new and continued growth and success are dependent on our ability to understand, navigate, and leverage this change.
Although this is true for all firms, the opportunity is especially great for smaller firms. Time is of the essence, however, if you'd like to take advantage of the differences only you as a small firm can offer.
Course Overview
Each 3-hour module includes recommended pre-work and homework to help optimize the group's time together and help advance their learning. Each session will also feature insightful live polls, surveys, and breakout groups designed specifically to allow for peer-to-peer networking and relationship building.
Elevating Your Ability to Lead in this New Era
April 3, 2023, from 2 pm–5 pm ET
The four major "shifts" changing everything about leadership and firm success

The desperate need for you as a leader

Next-level critical and strategic thinking

Essential time, schedule, and workload management
Creating and Sustaining "Next-Gen" Growth
April 17, 2023, from 2pm–5pm ET
The realities of growth

What really engages employees

Creating demand
Why Team Success Matters – and Why it Must be Designed
May 1, 2023, from 2pm–5pm ET
The "team success ecosystem"

"Opting in" and leveraging the "I" in team

The leadership and management skills that matter most
Achieving Your Better Present and Future Starting Now
May 15, 2023, from 2pm–5pm ET
Culture design

Scaling growth

Strategic planning and goal setting that won't languish or fail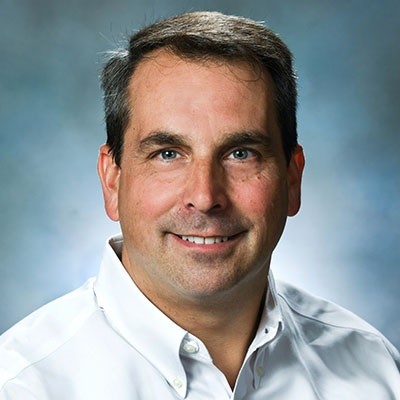 Peter Atherton, PE
ActionsProve, LLC
Peter C. Atherton, P.E. is an accomplished A/E industry insider and practitioner turned executive coach and consultant. Pete has over 30 years of industry experience, 24 as a successful professional civil engineer, project manager, principal, practice group leader, major owner, and member of the board of directors with high-achieving firms.
Pete is now the President and Founder of ActionsProve, LLC (www.actionsprove.com), author of Reversing Burnout. How to Immediately Engage Top Talent and Grow! A Blueprint for Professionals and Business Owners, and the creator of the I.M.P.A.C.T. process.
Pete is also the host of the AEC Leadership Today Podcast and the AEC Leadership Mastermind.
Pete works with A/E leaders and firms nationwide to grow and advance their success through modern and new era focused strategic planning, executive coaching, leadership and management team development, performance-based employee engagement, and corporate impact design. Connect with him at pete@actionsprove.com. You can also connect and follow him on LinkedIn.
Early-bird thru March 20, 2023
ACEC Small Firm Coalition Members: $695
ACEC Members: $795
Non-members: $995
Standard after March 20, 2023
ACEC Small Firm Coalition Members: $695
ACEC Members: $895
Non-Members: $1195
"Peter was the featured speaker at the 2022 ACEC Montana Winter Meeting. He addressed a range of issues from leadership and employee engagement to reversing burnout and organizational alignment. His discussions were engaging and offered timely insight into current issues affecting the AEC industry. I would highly recommend Peter's seminars to engineering firm executives and leaders." Bill Lloyd, President, Great West Engineering