- About this Course -
The Envision Framework is quickly becoming globally recognized as a highly credible approach to sustainable, resilient, and equitable infrastructure. And, therefore, the ENV SP designation is becoming an increasingly important credential for any professional involved in civil infrastructure. Since its inception, more than 8,000 professionals around the world have obtained their ENV SP credential, which has equipped them with the knowledge to apply the ground-breaking Envision concepts to their daily work.
This course presents fundamental principles and practices of sustainability in enhancing infrastructure projects. Over four weeks, you'll review the modern history of sustainability to establish the motivation for improving sustainable performance, and learn how the Envision framework can be used as a tool to support higher sustainability performance through better choices in infrastructure development. Examples from the portfolio of Envision-verified projects will illustrate improvements over conventional practices and expanded implementation of sustainability. This course will also address barriers that impede sustainability and guide participants in getting started with Envision through practical approaches drawn from the framework.
After completing the training, ENV SP candidates will understand how Envision works, how it can improve the sustainability of their projects, and be able to successfully apply it to assess project sustainability. Register to save your seat today!
Attend four interactive presentations led by ISI's instructor. (Please note, these sessions will not be recorded, so you must attend them live.)

During each live, 2.5 hour presentation, you'll have access to the instructor to ask questions and dig deeper into Envision and its applications.
Complete ISI's exam to become Envision certified. This online exam will be 75 multiple choice questions, open-book using the Envision Guidance Manual, and require a 75% passing grade.
- Course Overview -
Sessions are held every Wednesday from 11:30am - 2:00pm.
Module 1: Introduction
Workshop Introduction
Introduction to ISI and Envision
Sustainability and the Role of Envision
Envision Organization and Structure
Module 2: Envision Credits Part 1
Quality of Life
Leadership
Resource Allocation
Module 3: Envision Credits Part 2
Resource Allocation (continued)
Natural World
Climate and Resilience
Module 4: Next Steps
Self-Assessment, Verification, and Award
Envision Verified Project
Next Steps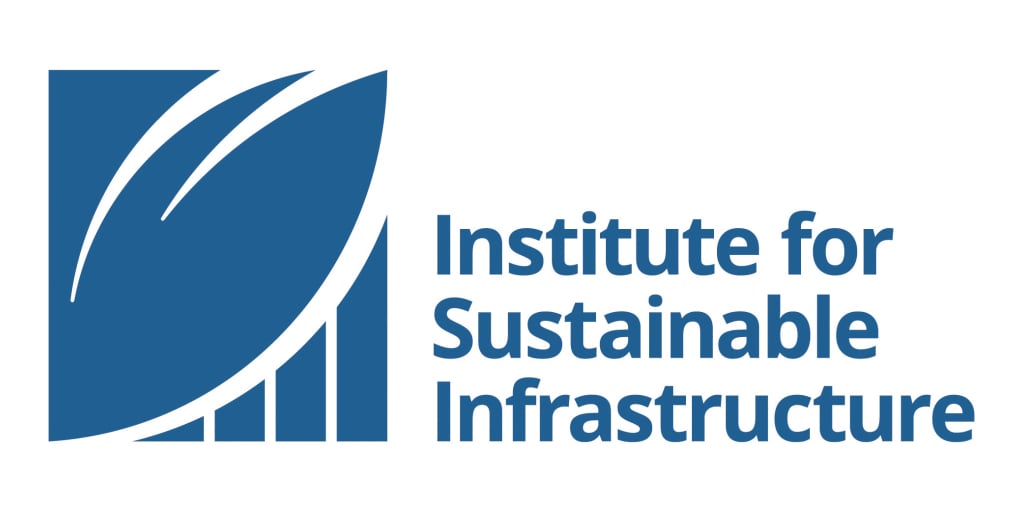 As cities continue to grow and development moves forward, the need for sustainable, resilient, and equitable infrastructure becomes paramount. And with the climate-change crisis looming, communities are looking for ways to cut GHG emissions, create good-paying green jobs, and address environmental justice and social justice concerns. That's where Envision comes in. Envision is the solution for building back better.
Envision provides a consistent, consensus-based framework for assessing sustainability, resiliency, and equity in civil infrastructure. Fundamentally, Envision is about supporting higher performance through better choices in infrastructure development.
The framework provides a flexible system of criteria and performance objectives to aid decision makers and help project teams identify sustainable, resilient, and equitable approaches during the planning, design, and construction that will continue throughout the project's operations, maintenance, and end-of-life phases.
Envision recognizes resource constraints and the diversity of mandates, schedules, budget cycles, and funding sources. Envision not only asks are we doing the project right, but also are we doing the right project?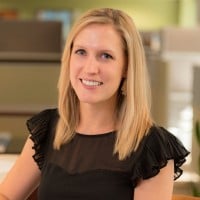 Sierra LePore, CM, ENV SP, LEED AP
VHB
Sierra is a Senior Aviation Planner based in the Orlando area with experience in sustainability, resiliency, and other aviation planning efforts. She works on a variety of environmental, sustainability, and resiliency projects for airports and private developments. She manages sustainability and resiliency projects for a variety of airport clients from small hub airports to large hub commercial service airports. Sierra is a Certified Member of the American Association of Airport Executives (AAAE) and is a member of the Florida Airports Council Board of Directors. She is a certified Envision Sustainability Professional, Envision Verifier, and Envision Trainer, and has experience leading projects through the Envision framework. Sierra has developed a thorough understanding and unique view of Envision and is excited to share her perspective with others in this training.
What is the time commitment?
Participants can expect to spend 2 hours a week participating in live lectures, plus additional time taking the Envision certification exam.

Can someone else take my place in the course?
Registrants may substitute another participant at any time without penalty prior to April 1, 2023. Please alert ACEC so we may update our information for PDH recordkeeping.

What happens if I can't make a live session?
The presentations are NOT recorded, so please check your schedule ahead of time to make sure you're available to attend each session.
Are refunds available if I can't attend?
Full refunds for cancellations received no less than 7 days prior to start date. Credits issued if cancellation received 3 days before start; less than 48 hours, no refund or credits will be issued.